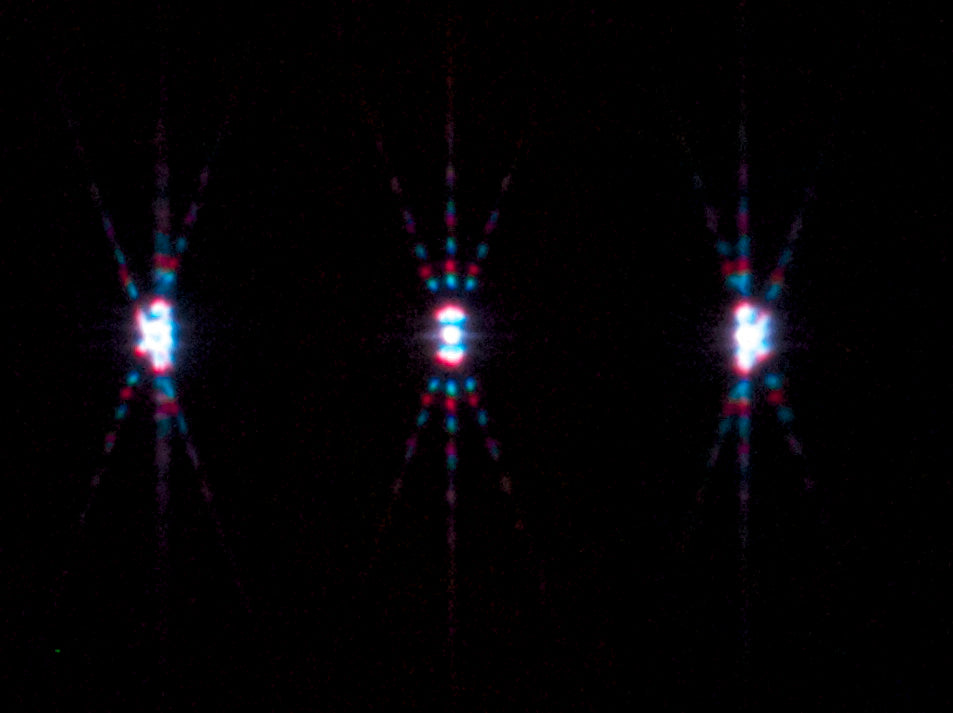 Bahtinov masks: what are they and how they are used in Astrophotography
Astrophotography is a fascinating hobby that allows us to capture stunning images of the night sky. However, it can also be a challenging task that requires careful planning, patience, and the right tools. One of the essential tools that can help astrophotographers to get sharper and more accurate images is the Bahtinov mask.
The Bahtinov mask is a type of focusing aid that helps astrophotographers to achieve precise focus. It was invented by Russian amateur astrophotographer Pavel Bahtinov in 2005, and since then, it has become a popular tool among amateur and professional astrophotographers.
The mask consists of a flat piece of material, usually made of plastic or metal, with a series of evenly spaced slots or spikes. The slots are arranged in a pattern that resembles a "starburst," with three sets of spikes that intersect at a common point. When the mask is placed over the telescope's objective or camera lens, the spikes create diffraction patterns that can be used to determine the optimal focus point.
To use the Bahtinov mask, you simply need to point your telescope or camera at a bright star, and then place the mask over the objective or lens. You then adjust the focus until the three diffraction patterns created by the mask intersect perfectly at the common point. Once the diffraction patterns are aligned, your focus should be spot on, and you can remove the mask and start taking pictures.
The Bahtinov mask is a highly useful tool for astrophotography for several reasons. Firstly, it provides a fast and accurate method for achieving precise focus, even in low light conditions. This is particularly important for capturing faint objects like galaxies or nebulae, where every bit of light is crucial.
Secondly, the Bahtinov mask is a relatively simple and affordable tool that can be easily made or purchased. You can make your own Bahtinov mask using a 3D printer or buy one online for a reasonable price. This makes it accessible to a wide range of astrophotographers, regardless of their budget.
Lastly, the Bahtinov mask can be used with a wide range of telescopes and cameras, making it a versatile tool for astrophotography. Whether you're using a refractor, reflector, or catadioptric telescope, or a DSLR or mirrorless camera, the Bahtinov mask can help you achieve optimal focus.
In conclusion, the Bahtinov mask is a highly useful tool for astrophotography that can help you achieve sharper and more accurate images of the night sky. Whether you're a seasoned astrophotographer or a beginner, a Bahtinov mask is a valuable addition to your toolkit. So, if you haven't already, give it a try and see the difference it can make in your astrophotography!