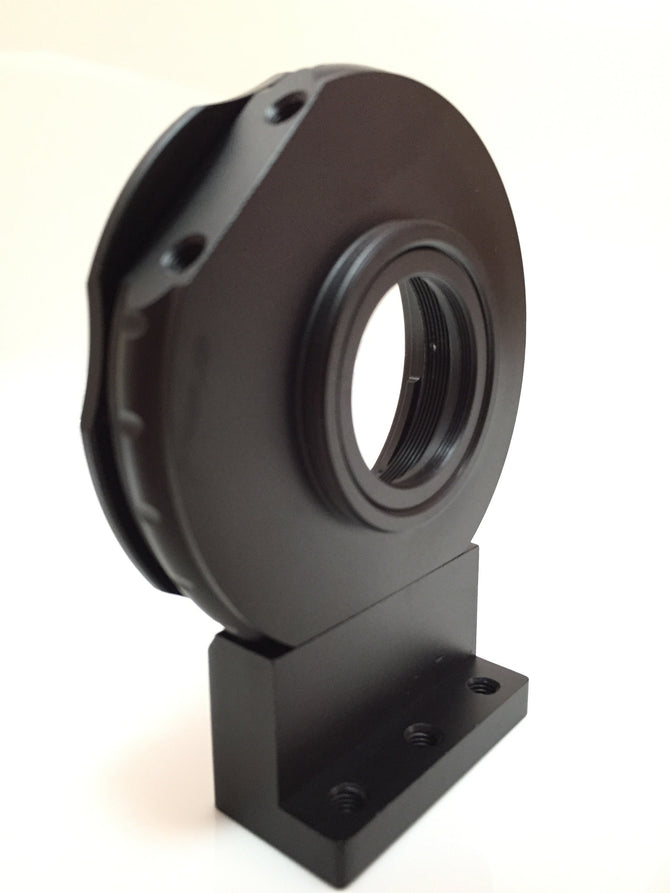 Adapter for Canon EOS lenses to T2 Thread for Astronomy CCD Camera
Save

$0.00
Save

$0.00
Original price
$80.91
-
Original price
$80.91
Mount your EOS lens on your astronomical CCD camera.
    Put simply this adapter let you mount your CCD camera onto your Canon EOS lenses and makes for an awesome setup for wide field shots taking full advantage     of both the sensitivity of the CCD camera and the quality of the photo lenses. One end mounts the Canon EOS lens while the other features a T2 male Thread     for the CCD. The setup can then be directly attached to a camera tripod or piggy-backed on a telescope using the 1/4" tripod thread in the base of the     adaptor.
    Compatible with Canon EOS bayonet mount lenses: all Canon EOS lenses and includes EF-S lenses. Also, your lens does not need to the Canon as long as the     bayonet type is correct so other brands such as Tamron or Sigma are compatible.
    The other end of the adapter is T2 Thread and compatible with most CCD (or other types) cameras.
    The optical length of the adaptor is 19mm, leaving enough backfocus for most CCDs - this is something you will need to check for your particular     setup/model.
    Note: extension tubes might be required to achieve focus depending on your particular lens/CCD setup. We cannot be responsible if your particular setup     does not achieve focus right out the box - there are simply too many possible combinations for us to provide a list.
    Attaching the lens to the bracket:
    The bracket uses a locking ring mechanism: prior to inserting the lens, the locking ring needs to be turned clockwise until it stops. The lens should then     be inserted in the bracket and turned clockwise in the bayonet. The locking ring is then turned anti-clockwise to lock the lens in position.
    Other specifications:

        - All metal construction: black anodised aluminium.
        - 35mm clear aperture
        - Telescope mounting: 1/4" photo/camera thread and 3 x M5 thread
    Note: CCD camera, photo lens, extension ring are not included and for illustrational purposes only.