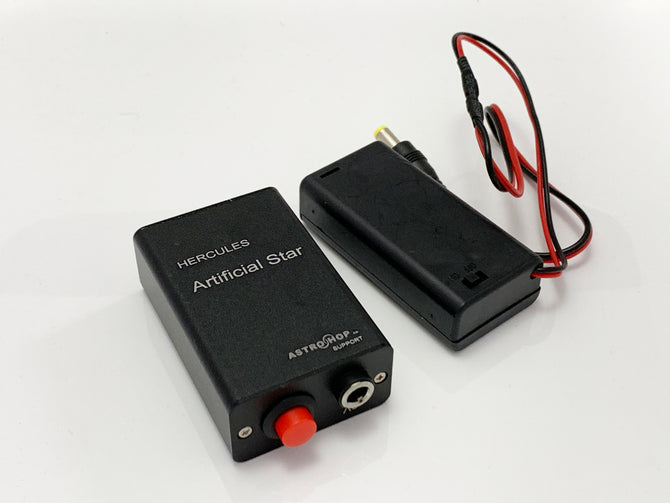 Artificial Star Generator for Telescopes to perfect collimation
Save

$0.00
Save

$0.00
Original price
$75.00
-
Original price
$75.00
Artificial Star Generator for Telescopes to perfect collimation

Perfect the collimation of your instrument at any time, during the day without wasting precious time at night.

This artificial star generator creates a pinpoint sized source of light that replicates a star for optical purposes.

This then lets you fine tune the collimation of your instrument in preparation for your next observation or imaging session. This is also a great way to test and compare the performance of different eyepieces, especially optical distortion on the edges of the field. Also a useful tool to compare in a controlled environment the optical performance of different instruments.
The artificial star generator let you access perfect airy disks (output diameter about 0.1mm), which is often difficult to achieve on real stars due to atmospheric turbulences, especially when your instrument is not in temperature - typically at the beginning of a session, before you start observing.

The artificial star provides the certainty of a controlled environment and keeps you productive during cloudy nights!

The artificial star generator simulates a star of 2-5 limited magnitude.

The artificial star generator is an all metal construction device, comes with external 3VDC battery pack with power on/off switch. Takes 2 x AA size batteries (batteries not included).     
    Please note: the device should not be left unattended during charging. Any damage to property, or harm to persons is the sole responsibility of the buyer.