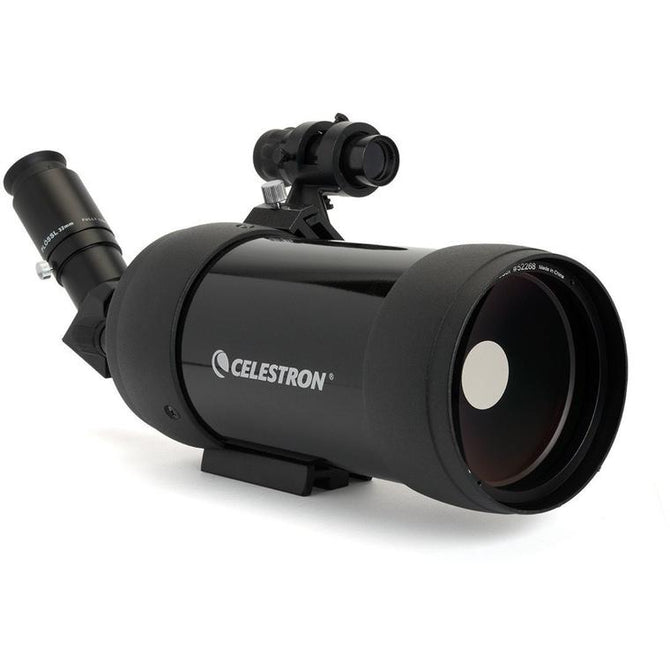 Celestron C90 MAK Telescope
Sold out - more on the way!
Original price
$326.36
-
Original price
$326.36
The Celestron C90 MAK telescope truly is a great astronomical instrument.
Featuring optics of the highest quality in this range or instruments the telescope has a very compact design, perfect for grab n' go or to bring along a vacation.
The fully multi coated Maksutov Cassegrain optical design is perfect for the observation of the planets and the moon: preferred subjects in metropolitan areas. The maksutov optical design also simplifies the collimation (alignment of the mirrors) with only the primary mirror to adjust where other designs require 2 mirrors to be aligned.
The telescope comes with the necessary accessories to begin observing: a 32mm plossl eyepiece, a 45degree diagonal and a 8 x 21 finderscope.
The whole kit is neatly packed in a practical backpack to be used for both storage and carry.
The Celestron C90 Mak has received fantastic reviews and has been recognised across the community as an instrument with sharp optics presenting terrific value for money.
A perfect instrument for beginners it will deliver stunning views of the moon and planets as well as the brightest deep sky objects to be enjoyed by all ages. Its versatility as a grab n' go telescope or a spotting daytime scope, ensure it will see much use even if upgrading to a larger telescope down the road. 
Specifications:
Genuine Celestron telescope: model# 52268
Aperture: 90mm
Focal length: 1250mm
F/D: 13.8
Fully multi-coated
Comes neatly packed in a nylon backpack with space for storing accessories
Includes: 32mm plossl eyepiece + 45 degree erect image diagonal + 8x 21 erect image finderscope
Built-in T-Adapter threads for easily adapting DSLR camera