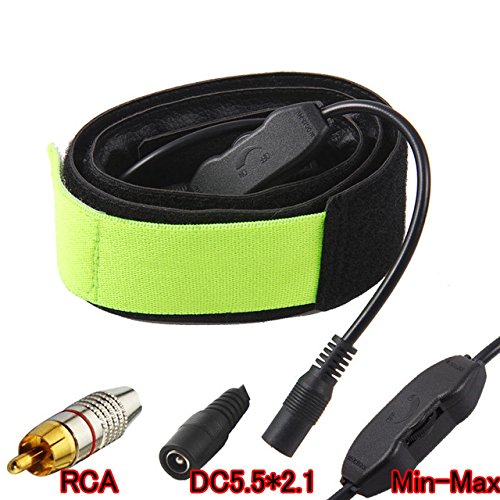 Dew Heater Band for Telescopes, eyepieces, camera lens - 12VDC
Save up to

$0.00
Save

$0.00
Original price
$50.00
-
Original price
$117.27
Excellent quality and highly effective fully standalone dew heater band with independent variable heat control adjustment. Features secure Velcro attachment with elastic ends to allow for some additional size flexibility. 
Plug straight into your ZWO ASIAIR Plus (using the supplied ASIAIR male to male cable, or our handy male to male compact plug), use with a 12VDC power source completely on its own with full independent power control adjustment or with a multiple port dew band controller like the Thousand Oaks DDHC. Great all round lens warmer.
Includes inter-changeable connectors 1 x RCA plug and DC 2.1mm male and female.
SPECIFICATIONS:
• Width: 5cm
• Power: 12VDC <10W
• Plugs: RCA and DC male and female
Several lengths available:
• Length: 20cm - Diameter: 6.5cm: For finderscopes, eyepieces, camera lenses
• Length: 25cm - Diameter: 8cm: For finderscopes, eyepieces, camera lenses
• Length: 40cm- Diameter: 13cm: For 3" and 4" telescopes and camera lenses
• Length: 50cm- Diameter: 16cm : For telescopes up to 5"
• Length: 70cm- Diameter: 22cm : For telescopes up to 8"
• Length: 95cm- Diameter: 30cm : For telescopes up to 10"
• Length: 110cm- Diameter: 35cm : For 11" & 12" telescopes

To calculate the length/s you require, simply run a tape measure around the entire circumference of the front of your telescope. Alternatively, measure the external diameter of your tube in cm and multiply by 3.14 to get the circumference length.
Note that a heater band longer than needed will work effectively, as it can simply be looped on itself.