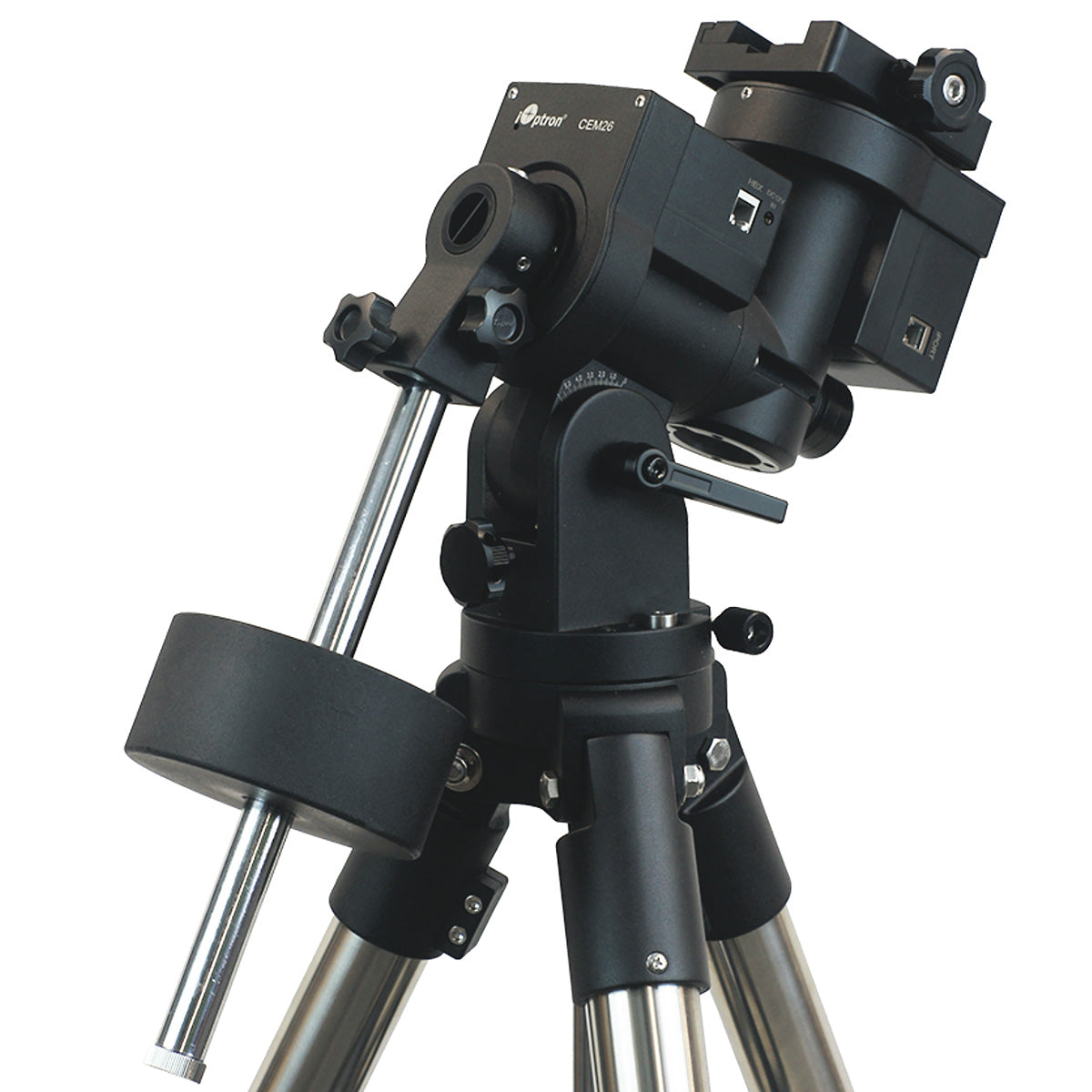 iOptron CEM26 Equatorial Mount overview
If you're an astrophotographer or a seasoned astronomer, you know how crucial a sturdy and accurate equatorial mount is for capturing breathtaking images of the cosmos. A good equatorial mount not only supports your telescope but also ensures smooth and accurate tracking of celestial objects. One such mount that has caught the attention of many astronomy enthusiasts is the iOptron CEM26 Equatorial Mount.
The iOptron CEM26 Equatorial Mount is a relatively new addition to the iOptron lineup, and it's quickly gaining popularity among astrophotographers for its impressive performance and unique design. Here are some benefits of the iOptron CEM26 over other German equatorial mounts:
Lightweight and Portable: The iOptron CEM26 is one of the most lightweight and portable German equatorial mounts on the market, making it an excellent option for those who want to take their astrophotography gear on the road. The mount weighs only 4.5 kg (without counterweights), and its compact design allows for easy transportation.

Innovative Design: The iOptron CEM26 features a unique center-balanced design, which distributes the weight of the telescope evenly across the mount, making it more stable and reducing the strain on the mount's gears. This design also reduces the overall weight of the mount, making it easier to handle.

High Weight Capacity: Despite its lightweight design, the iOptron CEM26 can handle a substantial payload of up to 12 kg, making it an ideal choice for telescopes of various sizes. The mount's high weight capacity also means that you can add accessories like guide scopes and cameras without overloading the mount.

Accurate Tracking: The iOptron CEM26 features high-resolution encoders and advanced electronics that ensure accurate tracking of celestial objects. The mount also has a built-in Wi-Fi module that delivers unparalleled connectivity.

Easy to Use: The iOptron CEM26 comes with an intuitive control system that makes it easy to operate, even for beginners. The mount's Go2Nova 8407 hand controller features a simple menu system and a large LCD screen that displays all the essential information you need, such as the mount's tracking speed, date, and time.
In conclusion, the iOptron CEM26 Equatorial Mount is an excellent choice for astrophotographers who are looking for a lightweight, portable, and stable mount that can handle a variety of telescope sizes. Its innovative design, high weight capacity, and accurate tracking capabilities set it apart from other German equatorial mounts in the market. So, if you're planning to upgrade your astrophotography setup, the iOptron CEM26 is definitely worth considering.