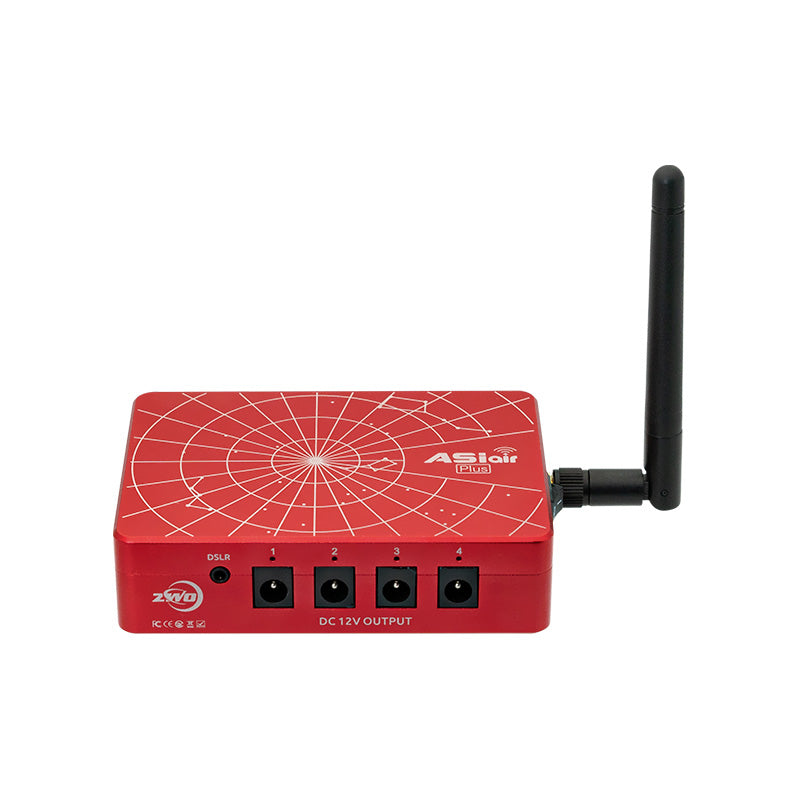 What is ZWO ASIAIR Plus & how is it useful in Astrophotography
The ZWO ASIAIR Plus is a powerful and compact astrophotography tool that offers several benefits for astrophotography enthusiasts. Here are some of the key benefits of using ZWO ASIAIR Plus for astrophotography:
Remote control: One of the biggest benefits of using ASIAIR Plus is that it allows you to remotely control your telescope and camera from your smartphone or tablet, via a Wi-Fi connection. This means you don't need to be physically next to your equipment, allowing you to stay indoors in cold or windy weather.

Time-saving and efficient: ASIAIR Plus can automate many of the steps in the astrophotography process, such as plate solving, guiding, and focusing. This can save you a lot of time and reduce the likelihood of errors. It also allows you to focus on capturing images, rather than spending time on setup and adjustments.

User-friendly interface: The ASIAIR Plus has an intuitive user interface that is easy to navigate and use, even for beginners. You can control all of the functions from your smartphone or tablet, which makes it convenient to use in the field.

Multiple device support: ASIAIR Plus supports multiple devices, including DSLRs, mirrorless cameras, and many popular astrophotography cameras, which makes it versatile and compatible with a wide range of equipment.

Advanced features: The ASIAIR Plus offers several advanced features, such as multi-star guiding, polar alignment, and live stacking. These features can help improve the quality of your astrophotography, by reducing errors and enhancing the final image.

Compact and portable: The ASIAIR Plus is a small and lightweight device, making it easy to transport and set up in the field. This makes it an ideal tool for astrophotographers who travel to different locations to capture images.
Overall, the ZWO ASIAIR Plus is a powerful and convenient tool for astrophotography that can help you capture stunning images with ease. Its user-friendly interface, advanced features, and time-saving automation make it an excellent choice for both beginners and advanced astrophotographers alike.