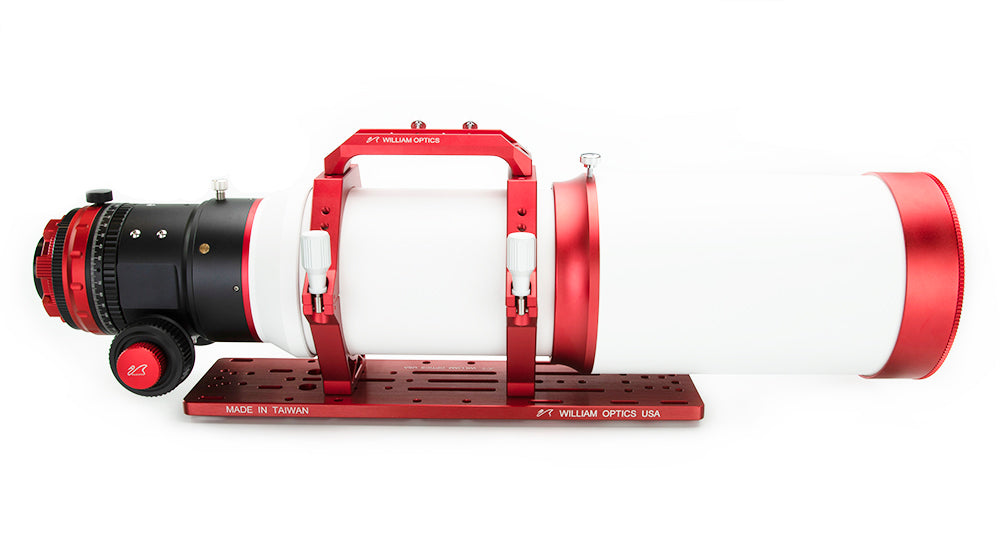 Why choose a Triplet APO Refractor as your astrophotography tool of choice?
Astrophotography is a fascinating hobby that involves capturing stunning images of celestial objects such as planets, galaxies, and nebulas. To achieve high-quality images, astrophotographers require specialized equipment that can capture fine details and minimize image distortions. One of the best tools for astrophotography is the triplet apochromatic refractor.
A triplet apochromatic refractor is a type of telescope that uses three lenses to correct for chromatic aberration, which is a common problem in refracting telescopes. Chromatic aberration causes different colors of light to focus at different points, resulting in blurry and distorted images. The triplet design of apochromatic refractors eliminates this problem by using three lenses of different types of glass that work together to focus all colors of light at the same point.
Here are some benefits of using triplet apochromatic refractors for astrophotography:
High-contrast and sharp images: The triplet design of apochromatic refractors reduces chromatic aberration, resulting in high-contrast and sharp images. This is essential for astrophotography, where fine details and contrast are critical for capturing stunning images of celestial objects.

Wide field of view: Triplet apochromatic refractors have a wide field of view, which allows astrophotographers to capture more of the sky in a single image. This is particularly useful for capturing large objects such as galaxies and nebulas.

Excellent color fidelity: The three-lens design of triplet apochromatic refractors also provides excellent color fidelity, meaning that the colors of the objects being imaged are accurately represented in the final image. This is important for astrophotography, where accurate color representation is essential for creating realistic and compelling images.

Low maintenance: Unlike reflector telescopes, which require frequent collimation to maintain optimal performance, triplet apochromatic refractors require little maintenance. This makes them a convenient and hassle-free choice for astrophotography.

Portable and easy to use: Triplet apochromatic refractors are relatively lightweight and portable, making them easy to transport to remote locations for astrophotography sessions. They are also easy to use, making them a great choice for both beginner and experienced astrophotographers.
In conclusion, triplet apochromatic refractors are an excellent choice for astrophotography due to their ability to correct for chromatic aberration, wide field of view, excellent color fidelity, low maintenance, portability, and ease of use. They are a versatile and high-performance tool that can help astrophotographers capture stunning images of celestial objects with ease.